Login to vote!
178
Mixtape Votes
89,516
Mixtape Views
Uploaded 02/13/2013
Featured INDY Re-Release

Introducing Dvnny Seth... the young white rapper out of London. Dvnny isn't your typical 'white rapper' though... think A$AP meets Slick Rick. Taking his influences from all over the US - North South East and West, Dvnny truly is a hip-hop all rounder offering something fresh and unique. Watch out for his exclusive fashion line Boadicea, dropping next year too. PRESPLIFFS are the prequal EPS to his forthcoming mixtape/album TEASPLIFFS, you can find all of dvnnys previous music and videos and his website: www.dvnnyseth.com

Follow @IndyTapes & @whoisdvnnyseth!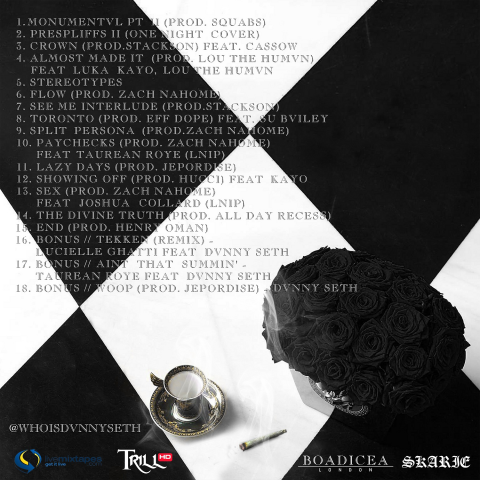 Previous Mixtape: Dvnny Seth - Prespliffs Vol. I